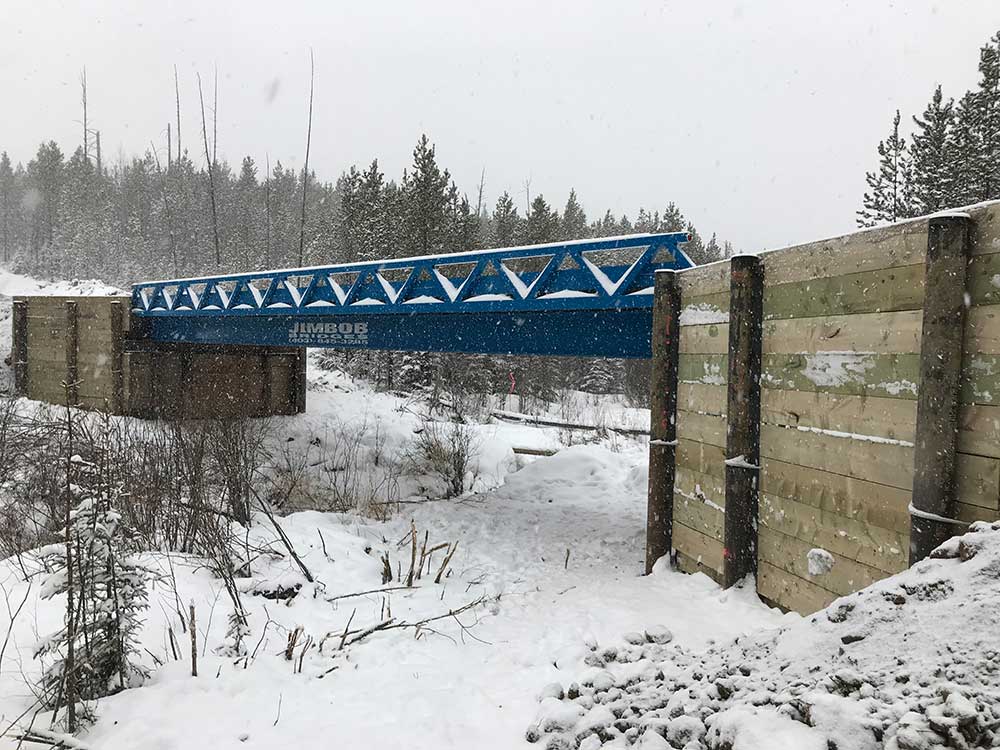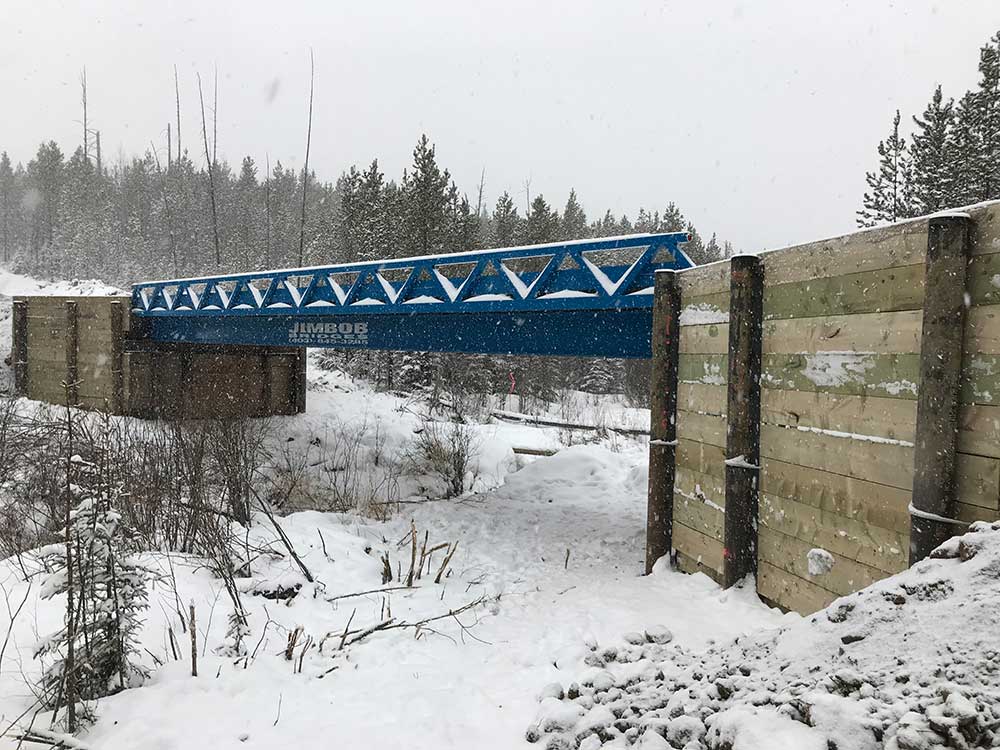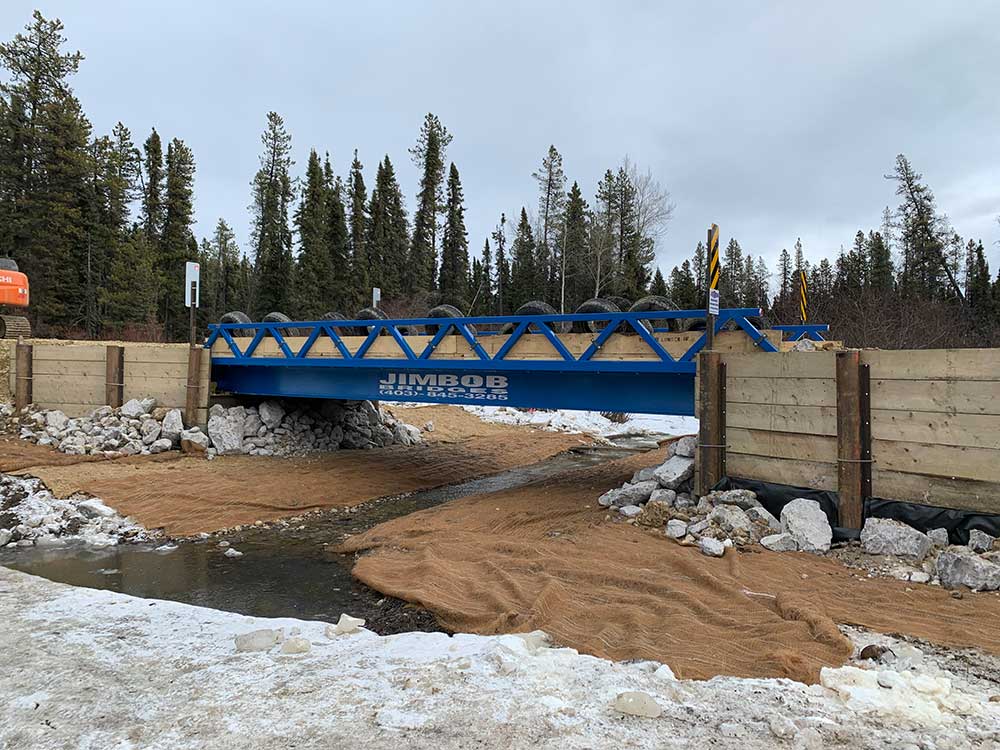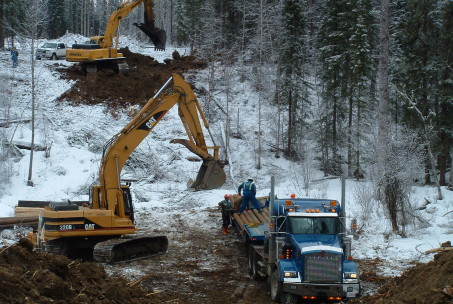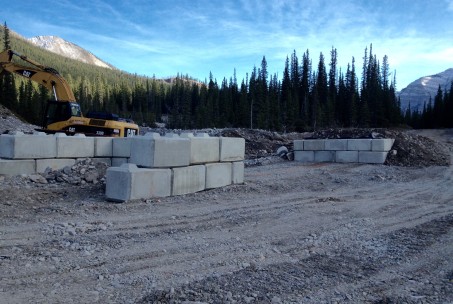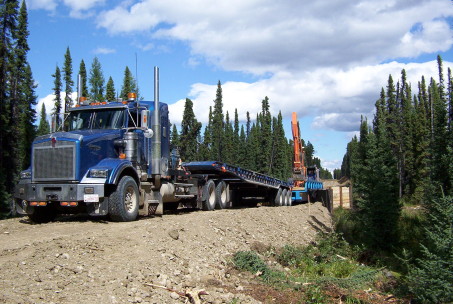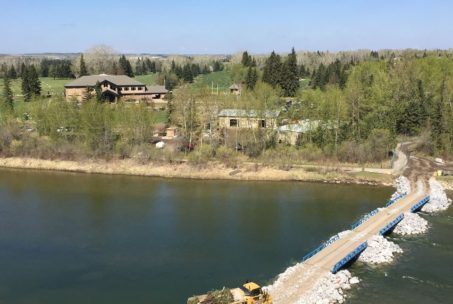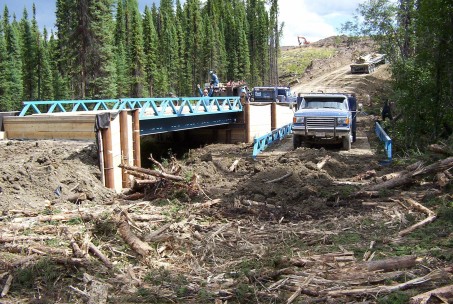 Oilfield Portable Bridges
Bridges in stock from 20′ to 100′ | Bridges that are easily skidable and are very durable
One-piece bridges, with no assembly required
Easy installation allows for fast access into sites
Abutments
Permanent piling driven by pile driver and or hoe vibrator to engineered specification required.
Jimbob has highly experienced crews capable of installing temporary and or permanent crossings on time and on budget.
Temporary bridge crossings minimize environmental impact.
Installed when access to an area is only required for a certain period of time or while permanent bridges are being built.
Frequently used as work platforms for cranes and other equipment.
Oil and Gas Industry uses temporary bridges to access areas for exploration and drilling projects.
Forestry Industry uses temporary bridges to access new and existing areas where timber resources are developed and extracted
Permanent Bridges
Jimbob Rentals has highly experienced crews and all the equipment needed to install bridges permanently under both strict timelines and in not-so-perfect conditions.
With limited partnership, we have installed bridges throughout Western Canada, North West Territories, and Alaska serving the oil and gas and forestry industries, engineering companies, first nation communities and a wide range of government departments.
We have designed, engineered, constructed and installed bridges ranging in size from 20' to 100'Most bridges we installed are from L-50-L100 design.